The Crime Writers of Canada Awards of
Excellence
2023 WINNERS

Best Crime Novel
sponsored by Rakuten Kobo, with a $1000 prize
Anthony Bidulka, Going to Beautiful, Stonehouse Publishing
Each with their own unique voice, the eclectic characters in Going to Beautiful jump off the page and become part of your daily thoughts. Dodging suspicious innuendos and suffering from unprocessed grief, Jack Hardy ventures out in search of answers to his husband's unknown heritage. Along for the emotional roller coaster ride is his glamorous seventy-eight-year-old transgender neighbour. The result of their adventurous quest leads to a town which is wonderfully simple and complex at once and will have you pulling up google maps for your next road trip.
Best Crime First Novel
sponsored by Melodie Campbell, with a $1000 prize
Sam Shelstad, Citizens of Light, TouchWood Editions
It all starts with a young woman at work at a call centre. Once she says hello, you just have to keep reading. You are pulled into the novel because of her sincerity and the simple but powerful authenticity of her story. Mix that up with the fact that she believes her husband was murdered, the complicated relationship with her mother, and her unlikely co-worker that becomes her best friend and you are hooked. You want to cheer them on! These characters are rich and real; they evolve and grow. You feel like you know these characters; that you might meet them in the check-out line at Walmart. Mr. Shelstad writes convincing, real female characters.
The Howard Engel Award for Best Crime Novel Set in Canada
sponsored by Charlotte Engel and CWC, with a $500 prize
Joanne Jackson, A Snake in the Raspberry Patch, Stonehouse Publishing
A Snake in the Raspberry Patch is a warm, compelling coming of age story set in a small Saskatchewan town during the early 1970s. In this "safe" place, where everyone knows everyone and where nothing much happens, residents are rocked by the brutal slaying of a local farm family. Liz, a teenager who takes major responsibility for raising her five younger siblings, narrates the story. She and her precocious younger sister are perceptive observers of town life and active participants in the quest to find the killer. Although local people want to think that the murder is the work of a stranger, the sisters come to suspect that someone among them is hiding a grisly secret. But what possible motive could they have for killing an entire family? Joanne Jackson skillfully uses humour, suspense and compassion in her exploration of the darkness that lies beneath the apparent innocence of smalltown life.
The Whodunit Award for Best Traditional Mystery
sponsored by Jane Doe, with a $500 prize
Thomas King, Deep House, HarperCollins Canada
In Deep House Thomas King has crafted a timely plot with an environmental angle neatly wrapped around the lingering threads of the pandemic. And in Thumps DreadfulWater, an aging and reluctant investigator, he's given us a protagonist we'd all like to meet. Thumps is a folksy blend of common sense and shrewd intellect who just wants to take his photos and figure out his life. When he's derailed by the discovery of a dead body in one of his photographs what choice does he have but to investigate? King has surrounded Thumps with a cast of supporting characters, unique in their own right, who add texture and humour to the novel without descending into caricature.
Best Crime Novella
sponsored by Mystery Magazine, with a $200 prize
Alexis Stefanovich-Thomson, The Man Who Went Down Under, Alfred Hitchcock Mystery Magazines
Duckworth Detective Agency is on the case. The novella pulls the reader in with a dramatic statement: Dalton Duckworth, a young Private Investigator, might have to travel to Australia to find a massive yellow diamond. It has been stolen right off the head of Joy, a wealthy philanthropist. As he dreams of Down Under, Detective Duckworth takes us from the chatter and safety of his mother's kitchen to the leathery faces and curling mustaches in the world of crime. His mother charms us with her sassy opinions: "…girls like that don't have brothers. They shed them somewhere just west of Wichita," and "No one comes back from Australia… it's a destination, not a starting point." It becomes clear that she is the brains behind the operation.
Best Crime Short Story
sponsored by Mystery Magazine, with a $300 prize
Craig H. Bowlsby, The Girl Who Was Only Three Quarters Dead, Mystery Magazine
This noir/ dystopian story, set in Vancouver B.C., finds Suki prematurely awoken from an induced suspension between being alive and dead. With her retinas deactivated and her Government persona suspended, it's up to her long-time friend and private investigator, Gabe , to uncover why she was brought back early and the way forward to recover her identity. Through the gritty and flooded streets of East End Vancouver and the mega corporations who control their entire existence, Gabe and Suki scheme to claim what is rightfully Suki's.
Best French Crime Book (Fiction and Nonfiction)
Richard Ste-Marie, Monsieur Hämmerli, Éditions Alire
In Monsieur Hammerlï, Richard Ste-Marie uses a novel point of view, that of the assassin. Charles, the main character, is presented as methodical and detached from his work as we would expect; however, the reader is drawn in by Ste-Marie's diligent portrayal and evolution of Charles' multi-faceted character as the novel progresses. As well, the unusual nature and building of Charles' relationship with his mark, Donatella, retain the reader's interest.
Best Juvenile or YA Crime Book (Fiction and Nonfiction)
sponsored by Shaftesbury, with a $500 prize
Jo Treggiari, Heartbreak Homes, Nimbus Publishing Limited
Heartbreak Homes has all the twists and turns of a classic crime novel and takes the reader from the homes of privileged kids to a desperate squat where a group of girls survive with the barest necessities of life. Opening with a wild teen party where the scene is much more dangerous than any of the revellers would imagine, the story follows one murder after another and the motives are a terrifying mix of passion, avarice and the kind of greed that crosses generations. The multiple points of view afford readers a rare insight into the lives of kids who live under the most precarious of circumstances, right under society's nose. This tightly plotted novel will keep readers guessing to the end, while taking them on a wild ride through the dark side of a small town as it tips into economic collapse. Recommended for ages 14 and up.
The Brass Knuckles Award for Best Nonfiction Crime Book
sponsored by David Reid Simpson Law Firm, Hamilton, with a $300 prize
Rosemary Sullivan, The Betrayal of Anne Frank: A Cold Case Investigation, HarperCollins Canada
Rosemary Sullivan adeptly documents the investigation into the identity of the informant who betrayed Anne Frank, arguably the most famous murder victim of all time. The examination of this 80-year-old cold case from Nazi-occupied Holland is a fascinating combination of the latest forensic techniques and old-fashioned gumshoe detective work. It is a thoroughly modern story in the questions it raises about culpability and the impact of crime on subsequent generations. Throughout, Canadian author Sullivan's precise writing is chilling in its descriptions of state-sanctioned mass murder and its treacherous ripple effect. The highly attentive editing and detailed citations document evidence in a format that promoted a global discussion about the rise of fascism and the inevitable victims of the crimes it incites. While addressing the universality of evil, Sullivan never loses sight of Anne Frank, her family, and the savage cruelty and terror they endured.
The Award for Best Unpublished Manuscript
sponsored by ECW Press, with a $500 prize
Mary Keenan, Snowed
(Judge 1) A fun and engaging small-town mystery. Daisy is delightful; Steph is very credible, and hapless Brad is sweet. The plot twist ending sealed the deal for me but the twists kept on coming in a most entertaining way.
(Judge 2) I really enjoyed the mystery of this book and the many twists. It felt like an older Agatha Christie and it had a certain charm. The setting and weather really added to the mystery.
(Judge 3) Thoroughly enjoyable with more than a few good laughs. Fans of the Thursday Murder Club and Killers of a Certain Age will appreciate Daisy Hinchley.
(Judge 4) This humourous cozy is a joy to read. The characters walk right off the page. The dialogue is fresh and funny. The unique and complex plot comprises a well-paced and intriguing central mystery with many red herrings which unfold in an authentic way to ensure the reader's interest.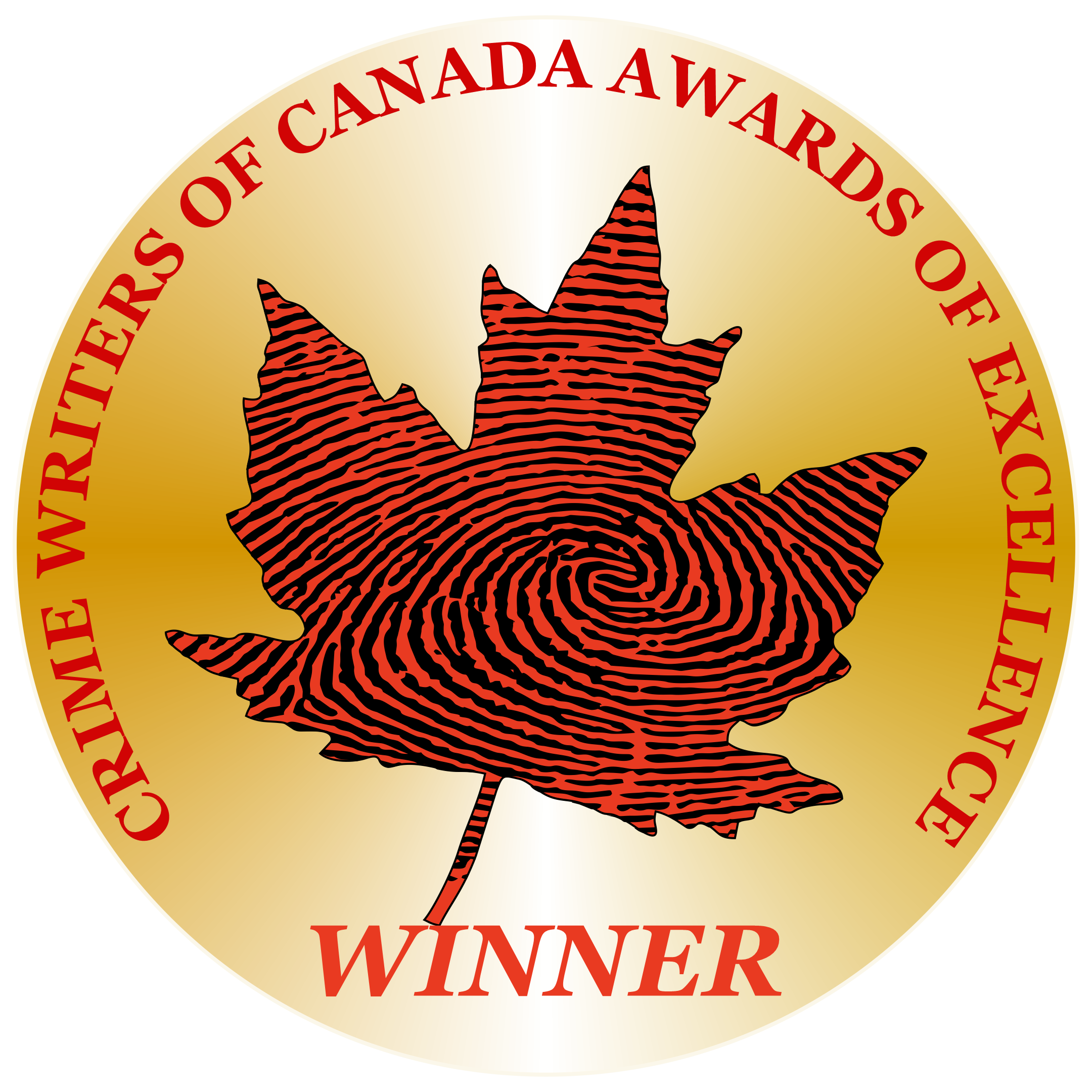 Sincere thanks to our sponsors.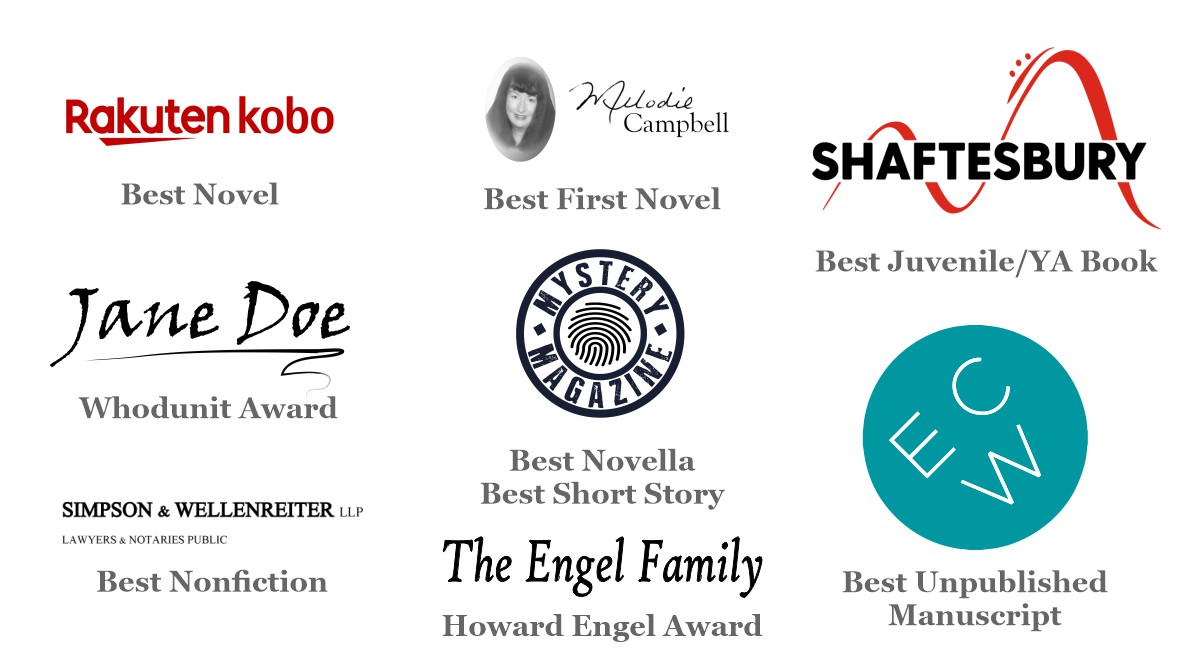 And thank you to the publishers and authors that support the CWC Awards of Excellence.
Click here for past finalists and winners