Editors, Publishers, Critics/Reviewers, Sellers
Orca Book Pulishers
Founded in 1982, Orca Book Publishers is an independently owned Canadian book publisher. With over 750 titles in print and more than 70 new titles a year, Orca publishes award-winning, bestselling books in a number of genres. Orca's primary focus is on books for children, but in 2010 a series of adult novels—Rapid Reads—was added to the growing list.
In an increasingly fast-paced world there is a need for well-written, well-told books that can be read in one sitting. Rapid Reads are short books for adult readers. They are intended for a diverse audience, including ESL students, reluctant readers, adults who struggle with literacy and anyone who wants a high-interest quick read. Many of the Rapid Reads titles are mysteries, written by well-known and award-winning authors. For more information on Rapid Reads and submission guidelines visit rapid-reads.com.
Website: Orcabook.com
TouchWood Editions
TouchWood Editions
TouchWood Editions has been publishing books of literary merit about Canada's West for more than twenty-five years. They are committed to producing quality books about the people, places, landscape, food, art, and culture that define this beautiful region. Their titles include stunning books on the visual art of BC, page-turning mysteries, and many other books of fiction and non-fiction that represent the community of western Canada. TouchWood Editions is proud to promote their books throughout Canada and the US.
Selected Publications (mysteries)
Cyber warfare, government conspiracy, the shady underbelly of professional sports, and murder in 1884—TouchWood Editions has a mystery for everyone!
Gordon Cope, Secret Combinations (ISBN: 978-1-926971-52-0)
Stephen Legault, The End of the Line (ISBN: 978-1-926971-04-9)
Bruce Burrows, The River Killers (ISBN: 978-1-926971-56-8)
George Szanto and Sandy Frances Duncan, Never Hug a Mugger on Quadra Island (ISBN: 978-1-926971-48-3)
Susan Calder, Deadly Fall (ISBN: 978-1-926741-19-2)
Debra Purdy Kong, The Opposite of Dark (ISBN: 978-1-926741-21-5)
Kay Stewart, Sitting Lady Sutra (ISBN: 978-1-926741-22-2)
Linda Kupececk,
Deadly Dues
, (ISBN 978-1-894898-98-0)
Gwendolyn Southin, Death as a Last Resort, (ISBN 978-1-926741-02-4)
Ron Chudley, Act of Evil (ISBN 978-1-926741-06-2)
David, Jack (Publisher, ECW Press)
Jack David

Jack David is the co-publisher of ECW Press, a midsized independent Canadian book publisher based in Toronto.
Website:
Freedman, Cheryl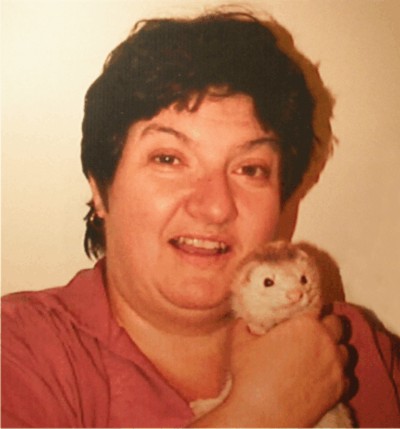 Cheryl Freedman
Have manuscript, will edit.
Cheryl has been an editor for almost 15 years and has worked on manuscripts in areas ranging from occupational health and safety to practical Kabbalah to memoirs to educational theory to crime fiction manuscript evaluations and edits. Cheryl is one of the original Bloody Gangsters whose involvement with Bloody Words (as either publications chair or conference chair) goes back to the first BW in 1999. Fondly – or perhaps not so fondly – known as Mothership and She Who Must Be Obeyed, she was also executive director of Crime Writers of Canada for almost 10 years and knows where all the bodies are buried. In addition to editing, Cheryl does desktop publishing, including program books for Bloody Words, SF Contario, and the 2003 World Science Fiction Convention, as well as all CWC publications while she was executive director. Between paying gigs, she's working on two crime novels simultaneously because sometimes she feels like writing humour and sometimes she feels like writing literary.
What some of Cheryl's criminous author clients think of her:
Cheryl Freedman, along with her Crime Writers duties and passion, is also an editor and professional reader of new texts. She gave me invaluable advice on my historical Victorian novel, Trumpets Sound No More. Her astute understanding of the relationships between character building, narrative drive and setting description helped me focus the story in more effective ways. Cheryl is generous and frank in her appraisals as a professional manuscript reader; she reads closely and respects what you have written, not what her expectations may or may not have been. Thus, she has the gift a true critical eye. I enjoy working with her for her humour and honesty above all...and the simple fact that she is truly dedicated to crime writing as a work of literary art. – JON REDFERN, winner of the 2008 Arthur Ellis Award for Best Novel for Trumpets Sound No More
I have used Cheryl Freedman's services as a 'pre-editor' for my three most recent novels. Her help has become an extremely useful part of my creative process, a final 'clearing house' as it were before I send my novels off to the publisher. Her instincts as an editor are excellent. She's thorough, cognitive and knows her craft well. My novels are all the better for Cheryl having gone through them and I enjoy working with her very much. – RICK BLECHTA
The experience of working with Cheryl Freedman on my novel was totally positive. Cheryl performed a substantive edit and I found that her insight into human nature, keen eye for detail, and thorough knowledge of the structure of a novel helped to take my book to another level. – VICKI DELANY
I can recommend Cheryl Freedman without reservation as a reader and an editor. She has read and commented on several manuscripts for me and is always both perspicacious as well as tactful and supportive. I really enjoyed working with her and found her suggestions improved the work immensely. – MAUREEN JENNINGS
I cannot recommend Cheryl Freedman highly enough, as both a substantive and a copy editor. She has saved me often from embarrassing slips, and made many thoughtful and helpful suggestions along the way. We writers find it hard to see the forest for the trees. We all need an editor like Cheryl. – CARO SOLES
As a former newspaper publisher, I know that Cheryl Freedman is a gem to which many aspire but few achieve: bright, challenging, incisive and wonderfully competent. But she's much more than that. Even though she worked me over for several months as I struggled to convert my journalistic sensibilities to fiction, I have come recognize that she's more of a mentor than a comma counter, though she is very good at that. And she's very funny, very funny. – JAKE DOHERTY
In seven years of reviewing, I've never read an award winning book where the author had not partnered with a skilled editor. Writing without an editor is a bit like gardening without a gardener or singing without a coach. The task is finding an editor who can help a writer position their voice without imposing their own. Among the very best that I know is Cheryl Freedman. She helps without imposing and sets a writer's talent ablaze like no one else I know. In today's publishing market, good editing is important. The best editing is essential. – DON GRAVES, crime book reviewer for The Hamilton Spectator
Dundurn Group, The
The Dundurn Group
For 36 years, the Dundurn Group has been fulfilling its mandate to publish quality Canadian books in a wide variety of genres for domestic and international markets. Established in 1972 by Kirk Howard, Dundurn has steadily grown from a small publisher of Canadian history, politics, biography, and current affairs into one of the largest publishers of adult and children's fiction and non-fiction in Canada, expanding to include six imprints, ranging from junior and teen novels to the Castle Street Mysteries. During this time, books published by the Dundurn group have won or been nominated for a number of awards, including the Governor General's Literary Award for fiction, non-fiction, and translation; the Arthur Ellis Awards; and the Edgar Awards.
Keep up to date with what's happening at Dundurn by visiting www.dundurn.com/pickamystery.
Our crime and mystery imprint

Website:
www.dundurn.com