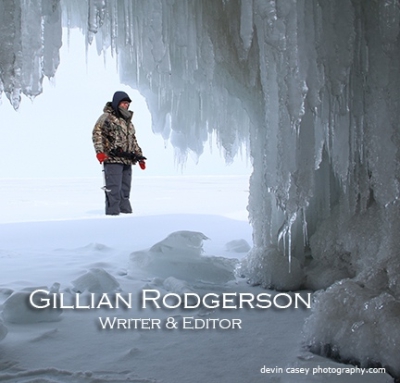 Gillian Rodgerson
An unedited book is a crime scene.
Gillian has edited fiction and non-fiction for Insomniac Press, Caitlin Press, and many emerging and established authors, including Anthony Bidulka and Liz Bugg. She has been a writer and editor for nearly thirty years, beginning with time spent as a journalist on The Body Politic, Canada's gay liberation news magazine. She was the editor of Diva magazine and Capital Gay newspaper in London, England and the founding publisher of Diva Books.
Here in Canada, she has taught Editing Fiction online for the Publishing Certificate program at the Chang School at Ryerson University, and evaluates unpublished manuscripts for the HSW Agency of Humber College.
A huge fan of crime fiction, Gillian is particularly fond of mysteries featuring recipes, but she enjoys a good murder even when it's not accompanied by food.
When not reading and editing, she can be found paddling Scarlett, her kayak, or avoiding poison ivy, dangerous cliffs, and tripping hazards on Ontario's hiking trails.
Gillian thinks an icicle makes the perfect murder weapon, but is more than willing to consider other deadly implements….
Last updated: 21 December 2016