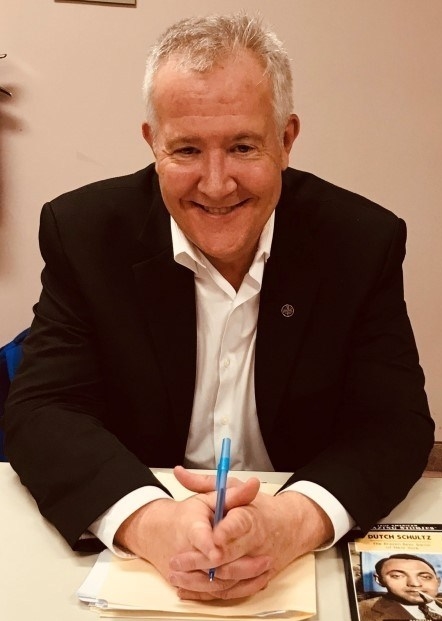 Nate Hendley
Nate Hendley is a Toronto-based author who has written several non-fiction books, primarily in the true-crime genre.
His latest book "The Beatle Bandit" examines a murderous 1964 bank heist near Toronto that fueled a nationwide debate about guns, the death penalty, and insanity pleas.
Published by Dundurn Press in November 2021, The Beatle Bandit has received some fine reviews:
"Hendley does a fine job putting [Matthew Kerry] Smith's crimes in the context of Canadian culture decades ago. Students of true crime won't want to miss this thoughtful book." ―Publisher's Weekly
"Hendley tells the story as though he were writing a crime novel; an apt read-alike might be Truman Capote's In Cold Blood, with which The Beatle Bandit shares a journalistic style and a perceptive analysis of people and events. First-rate true crime." ―Booklist
Nate's website (www.natehendley.com) offers more details about his books and background.
Please contact Nate for an online or in-person presentation based on "The Beatle Bandit" or any other of his books.
Nate lives next to Jeanne, the world's finest neighbour and girlfriend.
Blog: crimestory.wordpress.com
Website: www.natehendley.com