A.J. Devlin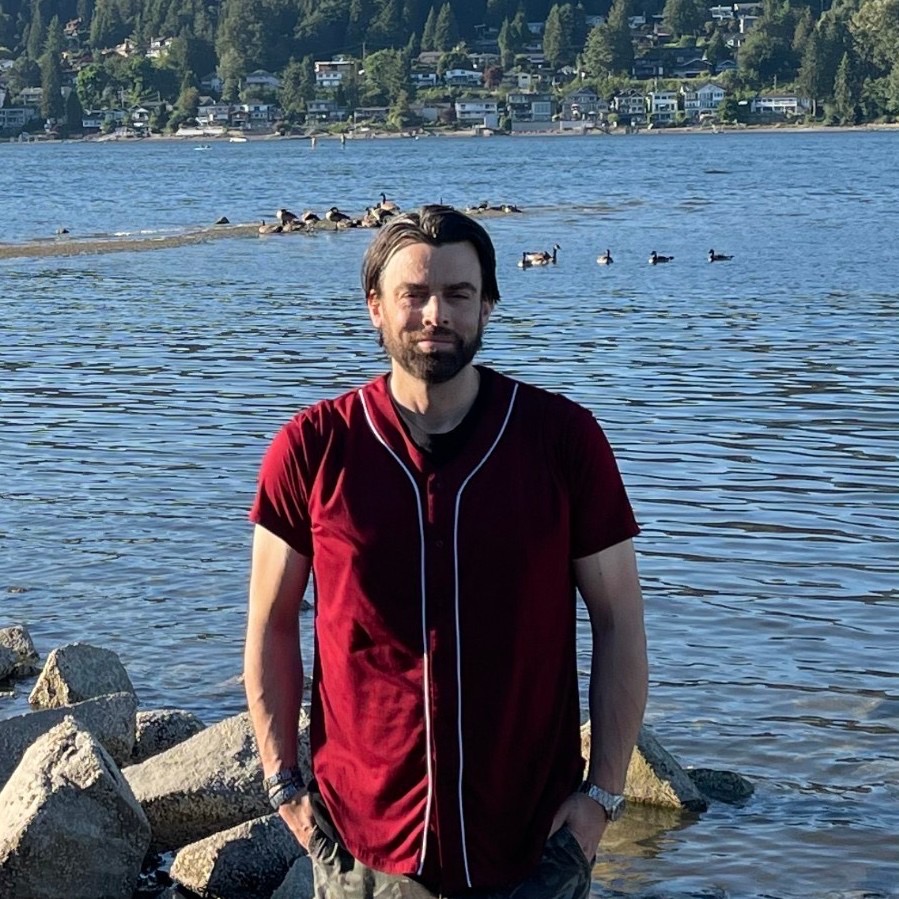 A.J. Devlin grew up in Greater Vancouver before moving to Southern California where he earned a Bachelor of Fine Arts in Screenwriting from Chapman University and a Master of Fine Arts in Screenwriting from The American Film Institute. After working as a screenwriter in Hollywood, he moved back home to Port Moody, BC, where he now lives with his family.
Cobra Clutch, the first book in the "Hammerhead" Jed professional wrestling mystery-comedy series, was released in spring 2018 and nominated for a Lefty Award for Best Debut Mystery and won the 2019 Crime Writers of Canada Arthur Ellis Award for Best First Novel.
The highly acclaimed sequel, Rolling Thunder, was released in spring 2020 and featured in the Vancouver Sun, The Province, The Globe and Mail, Kirkus Reviews, Library Journal Reviews, Mystery Tribune Magazine, Punk Noir Magazine, CrimeFictionLover.com, and on CBC Radio's The Next Chapter with Shelagh Rogers.
The third book in the series, Five Moves of Doom, was published in September 2022 by NeWest Press and featured on The House of Mystery Radio Show on NBC. It won the 2022 Crime Fiction Lover Editor's Choice Award for Best Indie Crime Novel, was selected by The Globe and Mail as one of the Best Books of 2022, nominated for the 2023 Lefty Award for Best Humorous Mystery, and shortlisted for the 2023 Crime Writers of Canada Howard Engel Award of Excellence for Best Novel Set in Canada.
For more information on A.J. and his books visit www.ajdevlin.com