Raye Anderson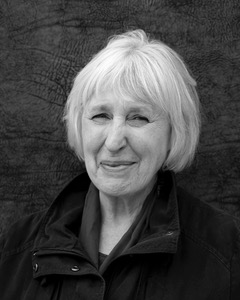 Raye Anderson is a Scots Canadian who spent many years directing theatre schools and delivering community art programs in Winnipeg, Ottawa and Calgary, most notably at the Prairie Theatre Exchange where she was Education Director for fifteen years. Raye also taught Theatre and Arts Education at the University of Manitoba.
Her work has taken her across Canada, as far north as Yellowknife and south to the West Indies. She has created many scripts with her students, cowritten TYA plays and developed historical plays for Parks Canada.
Raye currently lives in the Manitoba Interlake as part of a thriving arts community. She has two daughters, one granddaughter and a cocker spaniel. And We Shall Have Snow, her first crime novel, featuring the RCMP's Roxanne Calloway, was released in August, 2020. Her second in the series, And Then Is Heard No More, will have a virtual launch in the spring of 2021.
On FB, Twitter and Instagram