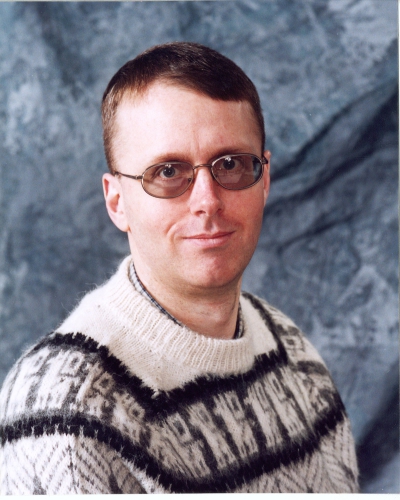 Nigel Tappin - 1961-2016

Born in England, Nigel lived in London, Wadhurst (East Sussex), and Glasgow, before his family immigrated to North York when he was five. He earned degrees at MIT and University of Toronto and also obtained an external LL.B from the University of London. After almost 20 years in Ontario public libraries, Nigel was Head of Reference Services at the Manitoba Legislative Library (2011-2013). He is now recovering from successful cancer treatment.
He published extensively about the mystery genre between 1997 and 2003 in Mystery Review. Output included reviews of new and classic detective works, interviews, book store profiles, "Mysterious Web" fillers, and features on topics such as spinster sleuths and classic mystery writers/works (e.g. Agatha Christie, Dorothy L. Sayers, Robert Van Gulik, and Arthur Upfield).
Under contract to Running Press in 2001-2002, he completed country house murder short stories featuring the same victim, characters, and location. Unfortunately, the deal involved a third party licensor that withdrew permission just before publication. Shorn of product associations, this orphan collection has been published as Kill Him Again : Fifteen Variations on a Country House Murder (available from Amazon, Smashwords, and CreateSpace in ebook and print formats).
Nigel has also written columns for a Muskoka community newspapers, short "Country Diary" and "Good to Meet You" pieces in the Guardian Weekly, and general reviews for publications such as Library Journal and American Reference Books Annual. He is starting a golden-age style mystery series featuring Noel Coward as sleuth.
Passed away at Huntsville Hospital early on March 14, 2016 after a long and courageous fight with cancer.