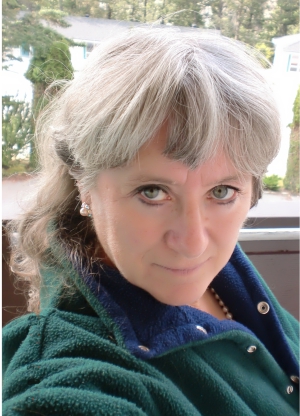 Juanita Rose Violini
Juanita is an author, an artist and the mastermind behind the Mystery Factory.com. She has written, produced and directed over 50 murder mystery scripts, performed for groups of 20 to 200 people. Juanita also created a series of mysteries for children's parties under the banner of the Gumshoe Detective Agency. Various book projects and custom written mystery parties for individual groups and organizations keep the wheels turning inside the mind of this evil genius.
The rigor of needing to quickly come up with a 'fair play' cluetrail - where all the clues are presented enabling the participants or reader to solve the mystery - lead Juanita to an in-depth study of the works of Agatha Christie and other 'fairplay' authors. She shares her knowledge on clue trail development with "Mystery Bones" workshops.
In 2009 her first book Almanac of the Infamous was published by Weiser Books. It contains 365 real- life mysteries, unsolved or unexplained, on the day they happened. This book will confirm how mysterious the world really is.
Selected Bibliography:
Over 50 Murder Mystery Scenarios, including:
A Mountie History Mystery. The Centennial Museum Society Of Canmore, February 1992
The Phantom of the Elks. Prescott College Elks Theatre, Prescott, Arizona, April 1993
Isadora's Gold, a Mystery Treasure Hunt. Microsoft Systems, April 1999
Virality Bites. Electronic Arts, May 1999
Drop Dead Disco. Best Western Rainbow Country Inn, October 2001
Gin Joint. Multiple venues, from October 2001
Dying For Chocolate. Multiple venues, from February 2002
Gumshoe Detective Agency kid parties:
Hobo Hullabaloo at Henrietta Junction, at mysteryfactory.com
Fossil Furor at the Mudstone Museum, at mysteryfactory.com
Castaway Critters on Cougar Island, at mysteryfactory.com
Short stories:
"The Rapture Cafe,", in Mountain Heritage Magazine, Spring 2000 - with Tony Berryman
Website: www.mysteryfactory.com