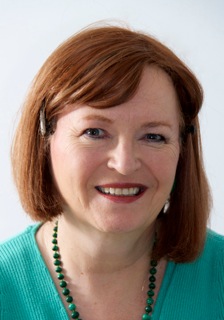 Christine Whitlock
Christine Whitlock has a Magazine Journalism Certificate from Ryerson Polytechnic University in Toronto and a Creative Writing Certificate from George Brown College, also in Toronto.
Christine was a police reporter for 5 1/2 years: stringer for the Toronto Star and CKOC 1150 AM Radio, Hamilton. From Monday to Friday, she went every morning to the police station to check incident reports at the traffic department and the Criminal Investigation Department (CID). Daily she attended the police media conference to cover news breaking stories. She wrote up court trials and accidents.
With a background as an audio-visual producer for an advertising agency, Christine wrote many feature and TV piolet scripts. Based on her police media experience and 15 1/2 years as associate producer at Hamilton Cable 14, Christine is marketing a thriller movie-of-the-week script, Relative Contact.
On June 23, 2001, Christine wrote, directed, and produced a murder mystery play, "Murder on the High Seas", on the tall ship "Empire Sandy" on Lake Ontario. This play was used as a fundraiser for the Bronte Butterfly Foundation out of Bronte Harbour. This historical- and nautical-themed play was performed by the Binbrook Little Theatre's actors.
Christine sold her first murder mystery dinner play in 1999 to That's Entertainment who performed "Murder at Sunset Ranch" at Dyment's Pumpkin Farm on September 21 and 28, 2001. Here she used staid psychologist Sharon Holmes and man-crazy Dr. Bunny Watson to solve the case.
Christine is presently marketing her animated children's series, The Cat Holmes and Bunny Watson Mysteries. Based on the interactions of her cat and rabbit pets, she has written a pilot script 'The Mystery of the Missing Birdseed'.
The beginning excerpt of her upcoming novel VAMPIRE DENTIST based on her popular cult indie feature film is included in GROUP HEX, VOL. 1 Anthology by the Horror Writers Ontario which came out Dec. 10, 2016.
Christine is working on her Novel Writing Certificate at George Brown College, Toronto.
She is turning her numerous scripts into books and she is looking for a publisher.